My name is Sandy Edwards. I am a longtime member of the WordPress project, an agency owner, and user of both WordPress and GoDaddy Pro.
Outside of work, I love my family, travel, education, and music. In my professional life, I've always been drawn to analytics, numbers, and math.
My background in the WordPress community

I fell into the WordPress world in 2014. A marketing firm moved me from part-time to full time so I could manage their WordPress projects. I fell in love. I loved working with the software, but I loved the community even more.
It felt so natural to me. I was building full websites without knowing any code at the time. After sending a few CSS edits to developers on the team, I quickly learned to code.
I eventually left that company to open my own successful digital marketing agency. Today, I have built over 300 websites and growing, and I love it!
The WordPress community has been my home-away-from-home since 2015, and I couldn't be happier with this amazing group of people.
I have worked hard in the community to build a safe space for kids to learn WordPress, coding, and other skills with the KidsCamp program and Youth Events Working Group. I have also worked on WP101 classes.
There aren't many places in the community that I haven't been part of.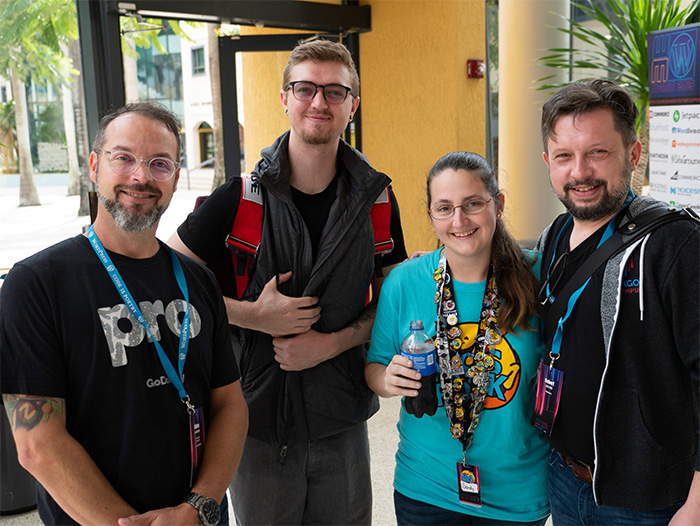 Why I joined GoDaddy
The years since I joined the WordPress community have been filled with new goals and chapters, each one bringing fun and exciting challenges.
I am truly thankful for all I have learned in and around this ever-growing community, and GoDaddy has been a huge part of that. GoDaddy puts people first. I have seen that firsthand as a user of so many of their products and services through the years.
Helping business owners aligns with who I am fundamentally, and that is a core goal of the team at GoDaddy.
This is a company I am proud to get behind wholeheartedly.
Looking forward
Joining the GoDaddy team means I get to be present for the community in ways I couldn't do alone. I will be able to help more businesses succeed using tools like GoDaddy Pro, and that means the world to me.
You can find me on Twitter (@sunsanddesign) and LinkedIn, as well as my personal blog.
The post Sandy Edwards joins the GoDaddy Pro team appeared first on GoDaddy Blog.