Beauty and wellness businesses provide most of their services in person at brick-and-mortar locations. But, this traditional delivery of services isn't the only way to serve customers. You can also host online beauty workshops and virtual wellness events. An online beauty or wellness workshop allows you to:
Generate additional revenue outside of in-store services
Serve more customers, as you can reach customers around the world, not just near your location
Build brand awareness and customer loyalty
All of these benefits are powerful during normal times — but they are even more useful during COVID-19.
As businesses shut their doors, virtual events can support your store by boosting income and keeping customers engaged.
Let's look at how your beauty or wellness businesses can quickly set up revenue-generating online workshops and virtual events.
Related: 8 ways to generate revenue if your business doors are shut
What you need to set up a paid online beauty or wellness workshop
To host an online beauty workshop, start with the basics, and then continue to add on and upgrade the event experience each time you host a new event. Here are the three main things to consider:
Workshop content
Content is the substance of your online workshop. It's the material that you deliver to your audience. Most workshops offer a mix of:
Video content that walks audiences through a process or topic. Video content can be recorded or delivered live.
Supporting materials that audiences can print and refer to before, during or after the workshop.
Follow-up support provided after the workshop to answer questions or provide feedback.
Related: Sell PDFs, videos and other digital content on your website
Payment gateway
To offer paid online workshops, you need a platform where customers can pay for their tickets. If you don't have a way for customers to make payments online, consider your options. You can use:
Venmo
PayPal
An ecommerce store on your site
Invoicing software
Related: Add donation and payment tools on your site and The best online payment solutions for WordPress
Event platform
Finally, you need a platform where you can host your online beauty or wellness workshop. There are a variety of paid and free platforms you can use for your workshop. Options include:
Zoom
GoToMeeting
Teachable
WebinarNinja
WebinarJam
Google Hangouts
You can also go live on Instagram, Facebook or YouTube, but you will need to make the group or page private to only allow customers with tickets to join.
Have a GoDaddy Websites + Marketing site? Here's how to create private website pages.
Related: How to start hosting virtual meetups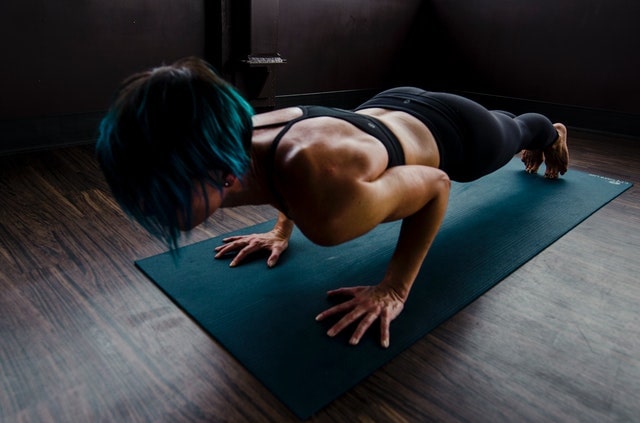 Steps to get started
Once you have the tools you need, put together a plan for creating and launching your online event.
1. Start with a goal in mind
Think about why you want to host your event.
Knowing what you want to accomplish before you get started will help you create a more successful workshop.
Some specific goals for hosting an online beauty workshop might be to:
Grow your social media following or email list
Generate a specified amount of money
Sell gift cards
Schedule future in-store sessions
Related: 14 creative ways to grow your email list
2. Develop your topic
Once you know your goal, consider what type of event will help you get back to that objective. Also, think about your target audience and what they would most like to see.
For example, if the goal of your online wellness workshop is to attract a large audience so you can pitch them additional offerings like gift certificates, you may need a small entry fee (or no fee at all), and a topic that is broad and interesting for a wide audience.
Or, if you want to generate a high return on your event, you may need a high ticket price. Your topic will need to be in-depth and deep enough to warrant a more expensive ticket rate.
Need ideas for your topic? Check out 7 digital product ideas for beauty and spa businesses.
3. Create a sales/sign-up page
Build a page where customers can learn about your online beauty or wellness workshop and sign up. You can set this up on your website or directly through a payment gateway platform.
Related: How landing pages bridge the gap between marketing and sales
4. Promote your event
Put together a plan to attract existing customers by tapping into your client list and emailing them about your event. Also, engage in promotion tactics that will help you reach new audiences.
Get active on social media and invest in ads to build your attendees list even more.
Online beauty workshop do's and don'ts
When you're ready to launch your online wellness workshop or online beauty event, keep a few things in mind.
DO give customers something valuable and interesting to do while at home.
DO a test run so you feel comfortable with your broadcasting software.
DON'T forget about lighting and background sounds that could impact your production.
DO record every event so you can use the content later.
DO think about if you want to interact with attendees, and set up a chat feature if you want to take live questions.
DON'T fret if your first event doesn't go off without a hitch. It's a learning process, and every virtual event will be better than the last.
Support your business now and in the future
Being unable to open your doors to offer in-store services is a big challenge for beauty and wellness businesses. But, paid online events can be a source of income to help your business get through COVID-19 business disruption.
Even better, you can use your new online beauty or wellness workshops to generate revenue now and in the future.
The post How to host an online beauty or wellness workshop appeared first on GoDaddy Blog.