Landscaping businesses rely on manual work, rather than digital exchanges. But they still need to have a website to succeed in the modern era. Your landscaping business website will serve to increase your brand's visibility, advertise your services, contend with your competitors, and land more sales.
That said, many landscapers find themselves intimidated at the prospect of creating a website from scratch. Fortunately, thanks to the modern tools available, it's easier than ever to create a landscaping business website — even if you have no technical experience.
Related: How to take your small business online
Why do you need a website for your landscaping business?
There are several reasons why your landscaping business needs a website, including:
Search visibility. When someone is looking for a service like landscaping, they turn to the internet for a solution. If you make your business more visible, you'll attract more customers.
Information and research. If someone hears about your landscaping business, they'll likely go online to see what kind of services you offer, what your pricing is, and what kind of reviews you've gotten. You need to be available to provide this information.
Lead generation. Finally, your landscaping business website is an opportunity to generate leads. With effective calls-to-action (CTAs), you can attract new customers with the right web presence.
What to include on a landscaping business website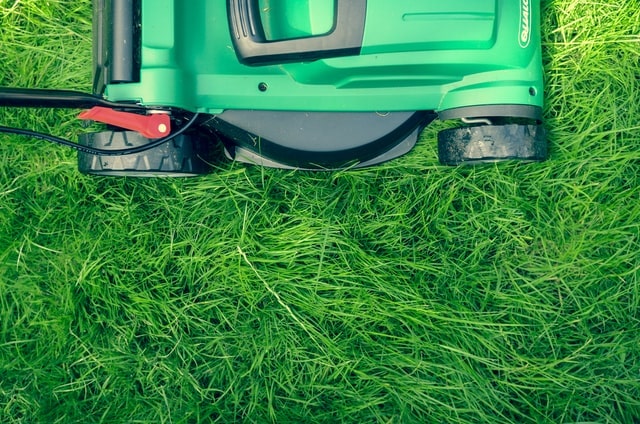 Your website doesn't have to be incredibly robust, but it does need some fundamentals to succeed. These are some of the most important features to include:
Relevant licensing information. Depending on where you operate, you may need a license to be a landscaper. Your landscaping business website is the perfect place to show customers you're fully licensed and insured.
A list of specialties. What kinds of landscaping services do you offer? Do you offer any areas of specialty? What makes your services different from those of your competitors? Make a compelling case on your website.
References/reviews. Most people trust online reviews from peers far more than advertisements from businesses. Include customer reviews, testimonials, and references on your landscaping business website as a form of social proof.
A portfolio of past work. Reviews are great, but if you really want to show off your capabilities, you'll need a portfolio of high-resolution photos demonstrating what you've done in the past. Make sure you feature a wide variety of projects and properties, and describe those projects to your future customers.
Accurate contact information. It's important that you include your full contact information on your landscaping business website. This includes your phone numbers and physical address. Customers need this info, of course, but search engines also use it.
Forgetting to add contact info could hurt your visibility in search engines like Google. A popular option is to include your address in the footer of your website and your phone number on top, so potential customers can quickly find it.
Characteristics of a successful landscaping website
Take a look at the websites of your staunchest competitors, and you'll see that most successful landscaping websites offer the following:
Uniqueness. Your landscaping business website and/or services should stand out in some way.
Easy navigation. Navigation refers to the buttons — Home, About, Contact, etc. — that help website visitors move from one place to another on a site. Think of them like stepping stones; it's important that you create clear signs to lead visitors through your landscaping business website.
You want website visitors to be able to find what they're looking for without feeling overwhelmed.
Your menu should always be located at the top of your website, as most visitors naturally look there.
Information. Your content should be informative, while describing what your business does and what services you offer, as well as the location(s) you service.
Calls-to-action (CTAs). A call-to-action (CTA) is the desired action you want your visitors to take while they're on your landscaping business website. If you want to receive phone calls, include your phone number with a "Call Us Now" prominently above it. If you'd like to receive incoming leads, you can have a "Get Your Free Estimate" CTA that directs the visitor to a form they can fill out and submit.
How to create a landscaping business website
There are many tools online that can help you build a website from scratch, but one of the best options is GoDaddy's Websites + Marketing, which allows anyone, regardless of their technical knowledge, to build a landscaping business website.
Here are some of the features that make it ideal for anyone starting a landscaping business:
Templates. With designs for many industries and interest, you don't have to be a design expert to create a visually appealing website. There are multiple templates pre-built for people who want to start websites quickly and easily.
Easy controls. Websites + Marketing is meant to be easy to use by everyone, even those who are not tech savvy. There is no need to hire someone to manage your website, as you can handle all aspects with just a few simple clicks.
Payment acceptance. Want to avoid having to wait for paper checks to clear? You can collect payments directly on your website in the form of major credit cards, PayPal and even the newest payment options, such as Apple Pay.
Online appointment scheduling. With Websites + Marketing, you can quickly and easily enable your landscaper customers to schedule appointments online. You can even choose how your clients can book services — including availability-based appointments, one-time events, and repeating events.
Marketing tools. Websites + Marketing includes multiple integrated marketing tools, allowing you to capitalize on strategies like SEO and email marketing.
Related: Welcome to the all-in-one Digital Marketing Suite
Get started on your landscaping business website
Starting a landscaping business of your own is both exciting and intimidating. But with the right website builder tool at your disposal, everything gets much easier. Give GoDaddy's Websites + Marketing a try, and see just how easy it is to create a landscaping website of your own.
This article includes content originally published on the GoDaddy blog by Jonathan Long.
The post How to create a landscaping business website appeared first on GoDaddy Blog.